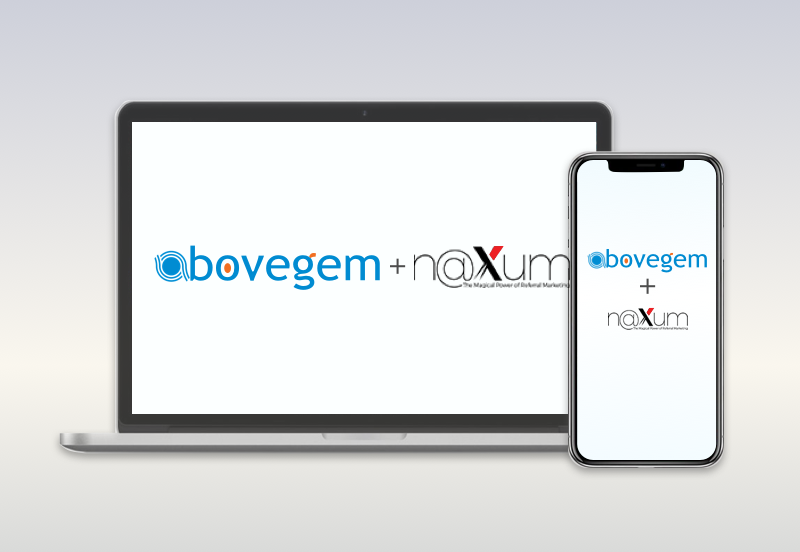 Integration of AboveGEM's Back Office System and Naxum's Online Marketing Platform that helps sales reps of direct selling better manage and grow their teams
AboveGEM Inc., a leading developer of direct selling software solutions for multinational companies, announced today the completion of its integration with Naxum Online Marketing Services, LLC, a company that specializes in turn-key marketing platform for direct selling participants.
The completed system allows the sales rep to seamlessly connect to the Naxum marketing platform via AboveGEM's Back Office system. In the Naxum's marketing system, the sales rep can expect to build their business with tools from sharing images, blog articles, and videos in the done-for-you social media application, to sharing the companies story through video presentations, to having replicated live-stream sessions where the corporate team can enroll prospects on behalf of the user.
Once a prospect visit AboveGEM's registration or guest interfaces, the information of the prospect and associated sales rep is recorded and presented in the Back Office of the sales rep for tracking and analysis. Commissions and benefits also are automatically captured as soon as orders are complete.
"The biggest concern of the sales rep is how to grow leads and convert into sales. Marrying the back office with a robust marketing platform is imperative," said Oliver Wang Co-founder of AboveGEM Inc. "Naxum is the industry lead in this area and we are very pleased to have Ben and Naxum as our partner to continue to explore the area of leads management and automation."
"The integration here is fantastic. If your team is on an AboveGEM platform, you can now leverage the marketing tools that distributors and affiliates demand in today's climate. From done-for-you social media sharing content, to the replicated webinar, to full CRM integration, the S.P.E.E.D. system makes all the difference here," shared Ben Dixon, the CEO at Naxum Online Marketing Systems, LLC.
To learn more about AboveGEM Inc. visit: www.abovegem.com
To learn more about Naxum visit: www.naxum.com