AboveGEM offers complete technology solutions including streamlined back office of representatives, centralized back office of administrators, API technology stack, OAuth services, and Mobile Edition.
For Enterprise customers, our solutions also come with dedicated professional services offering, including a designated project team consisting of project manager, lead engineer, compensation specialist, and business analyst. Our goal is to provide superior excellence in services for customization, training, and customer support.
As your business grows and becomes more complex, AboveGEM's Enterprise Solution can be integrated with the full suites of ERP modules, including Warehouse Management, Procurement, Accounting, and Human Resources. All business activities, including sourcing, stocking, selling, accounting, and more, will be seamlessly integrated and recorded.
For detailed features and functions, please review the individual service we offer or contact AboveGEM sales.

Direct Sales Software
Enterprise platform for managing all aspects of a direct sales business

Compensation & incentive management
Automate sales commissions & incentive programs

Sales force business tools
An online hub for a sales professional to run their entire business

Inventory management
Create, track, manage all content, pricing, quantities for supporting the eCommerce solution

Party plan software
A platform for streaming, organizing and managing events and rewards

Application Program Interface (API)
AboveGEM's API technology stack enables interoperability, integration, and personalization for your business growth

Sales force relations management
Corporate tools for communications, supporting, and managing the sales force & customer relations

International
Global solution with multi-language, multi-currency supporting content world-wide

Social selling
Connectors for sales people to sell & market on social medias i.e. Facebook, Twitter, Pinerest

Sales Performance tracking
Key performance metrics showing sales people their growth progress & qualification for rewards & commissions

Sales Force Marketing Websites
Personalized web sites for sales people to market, communicate, shop, enroll, take orders

Mobility
Fully integrated application that supports your sales force on the go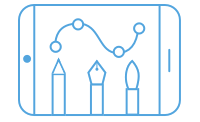 Digital Media Design
Custom Development
Mobile Strategy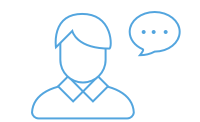 Business & IT Consulting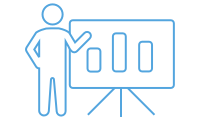 Training